Future Stars Race Clinic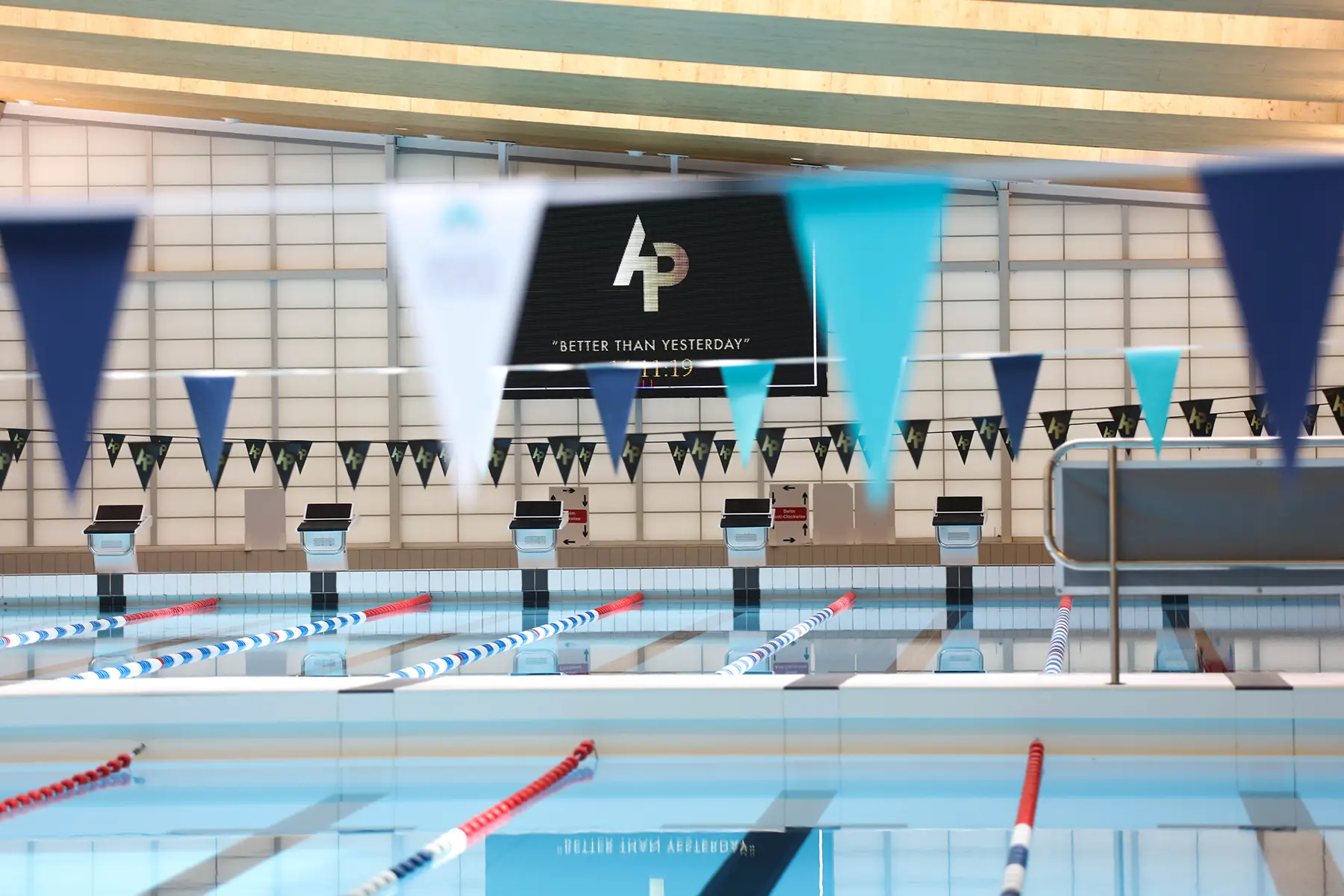 7:30am to 4pm, 29 October 2023•
Oundle School Sports Centre, Peterborough
On Sunday 29th October 2023, you can be part of FOUR international swimmers' Olympic journey's. The Future Stars Race Clinic has been designed around giving you the very best experience possible at our lowest ever price of £99, whilst supporting a small group of athletes on their first Olympic campaign. The aim of this clinic is to help you gain insights into the journey from junior to senior swimming.
From European Juniors through to the World Championships, our four Stars are here to share their top tips and skills to help you take the next steps in your swimming. All four athletes will be on deck coaching you, along with the rest of our world-class Race Clinics Team and for the very first time we have a special addition with a nutrition station for parents too!
Team
Ed Baxter
During his career, Ed was Youth Commonwealth Champion, Multiple British Champion & Record Holder as well as being English Senior Short Course Champion all over the 200-meter breaststroke. Ed was Adam Peaty's training partner for 5 years and now acts as one of his support coaches.
Charlie Brown
Charlie has represented Great Britain at the European and World Junior Championships and specialises in the 200m Backstroke Long Course, his best time being a 1:58. Since breaking onto the national scene as a Junior Swimmer his goal has been to become a 2024 Olympian.
Bella Hindley
Bella, a sprint Freestyle specialist, has represented GB at the World and European Championships, as well as England at the Commonwealth Games in 2022 where she claimed 2 Silver Medals. Bella has put her goals of Medical School on hold, to pursue her dream of swimming at the 2024 Olympic Games in Paris.
Elliot Clogg
Elliot is a 100/200m Backstroke specialist, and he has competed for both Great Britain and England, winning two Commonwealth Games silver medals so far in his career. He has had many ups and downs in career but has always stayed true to his goal of becoming an Olympic Swimmer.
Greg Butler
Greg is a Breaststroke specialist and is the training partner to World Record Holder Adam Peaty. In 2023 Greg made his senior debut with Great Britain at the World Championships in 2023, and his sights now firmly set on becoming an Olympian in 2024.
Rob Norman
Rob is a very experienced swimming specific Strength and Conditioning Coach who has a wealth of knowledge around how to best compliment the meters done in the pool with a truly World Class Dry Strength and Conditioning Programme. After working with British Swimming from 2017 to 2023 Rob is now Adam Peaty's personal Strength and Conditioning Coach
Tom Bates
For nearly two decades Tom has been studying and applying his knowledge of performance psychology all over the world through various sports. Pro athletes and club level swimmers alike engage with his unique mentality towards performing and winning. Tom has a way of engaging everyone that he speaks to, so you feel like you are on the edge of your seat with his revolutionary ideas of how swimmers can unlock their minds to help them get the most out of the pool.
Jasmine Campbell
Jasmine is a World Class Sports Nutritionist, working with teams across several sports including performance swimming and elite football. As one of our two AP Race Plus nutrition team, Jas is well versed in delivering athlete and parent-friendly, practical information to help support developing athletes on their swimming journey.
There will also be several support staff including team managers and media representatives.
Content
Swim Station
Led by all four of the Elite Swimmers, the pool work will be based around four key skills which our Olympic hopefuls are some of the best in the world at. Every swimmer will get the opportunity to work with each of the four Elite Swimmers, as they share their secrets into what has helped them step up from some of the best junior to the best senior swimmers in the country.
Gym Station
The Gym session will be led by Rob. Gym work is vital to a swimming programme and as the expert in swimming specific gym work Rob can offer unique insights. Rob has been Adam Peaty's gym coach for over six years and has been key to his success over this period.
Racing Edge Station
The Racing Edge Station will be led by Tom. This station will be focused on how swimmers transition from good to great, working on the finer details that are always forgotten but sometimes the most critical. Tom will be helping swimmers to master their minds to get the most out of their performances.
Parent Station – Nutrition Focus
Nutrition is a real challenge for parents, as the needs of your swimmer are constantly changing, and catering for what swimmers need in both training and competition phases can be a real headache! Whilst the swimmers are at the Racing Edge Station, the parents of those swimmers are welcome to attend this station where Jas will be taking parents through some fundamentals of nutrition, as well an extensive opportunity for Q&A.
Presentation and Q&A
To round off the day all the Elite Athletes will be giving a presentation around their journey through swimming, the lessons they have learned and a chance for all swimmers and parents to ask questions.
FAQs
Clothing
AP Race Clothing will be available both at the Clinic on the day, and via our online store, merch.aprace.club .
Booking
To attend a clinic, you must be aged between 8-17, age will be based off the day of clinic you wish to attend. Spaces at each clinic are limited and the whole booking process will take place through the Swimming Events website. To save time when booking we would encourage you make a Swimming Events account and add your swimmers to your profile at your earliest convenience. Just visit swimming.events to get started.
Spectating & Photography
Parents are welcome to attended and watch the day as it unfolds (where seating availability permits). Although parents are more than welcome to watch we request you don't interact with the swimmers (including your own child) whilst the swimmers are at stations.
Please note photography and filming by spectators is strictly prohibited during the clinics for child protection purposes in line with facility policies. However, there will be an opportunity at the end of the clinic for parents and swimmers to take pictures with the Elite Athletes. There will also be an official photographer at the Race Clinic and these shots will be available to purchase after the event through SmugMug, the link to which can be found in your Clinic Information Hub.